The Non-violent Radical: Seeing and Living the Wisdom of Jesus,
Wifp and Stock Press, 2012.
This book interprets the wisdom of Jesus' sayings in the gospels in words and images.
Read article by Lois Huey-Heck in The Christian Century.
Read reviews.
The book is available from
Amazon
.
---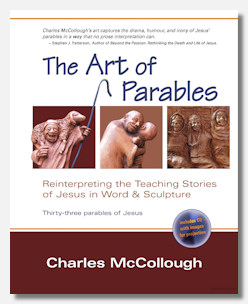 The Art of Parables: Reinterpreting the Teaching Stories of Jesus in Word & Sculpture(with multi-media CD),
Copper House, an imprint of Wood Lake Press, 2008.
A new visual and scholarly look at the parables of Jesus with numerous images of them in the text and on a colored DVD (included). Three PowerPoint programs on all of the main parables in the Gospels of Mark, Matthew, and Luke.
The book, including the accompanying DVD, is available from
Amazon
.
---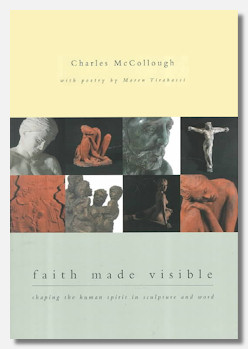 Faith Made Visible: Shaping the Human Spirit in Sculpture and Word, (illustrated), with poetry by Maren Tirabassi,
United Church Press, 2000.
Six essays on the Bible, theology, and art with 40 images of McCollough's sculptures and matching poems by Maren Tirabassi.
---
Resolving Conflict with Justice and Peace,
The Pilgrim Press, 1991.
A book explaining how conflict dynamics work on personal, interpersonal, and large group levels with exercises on how to balance unequal power and mediate conflicts beginning with church fights, including stories of international resolutions that have avoided war.
---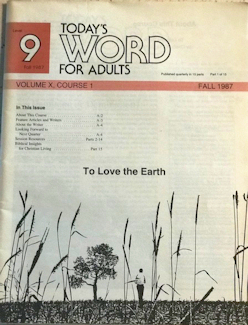 To Love the Earth, (Today's Word for Adults) Curriculum, vol. X, course 1, (Illustrated)
Christian Board of Publications, fall 1987.
An adult 13-session course on environmental issues with a teacher's guide giving what, why, and how to learn and act on these issues, such as global warming and sustainable development.
---
Heads of Heaven, Feet of Clay, (Illustrated),
The Pilgrim Press, 1983.
Applies faith development theory to adult faith journeys with practical exercises on how faith can grow.
---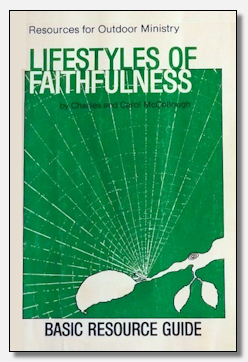 Lifestyles of Faithfulness: Resources for Outdoor Ministry, (with Carol McCollough),
Bethany Press, 1983
A resource book for integrating environmental issues with outdoor ministries.
---
The Morality of Power: A Notebook on Christian Education for Social Change, (Illustrated),
United Church Press, 1977
An adult study of how power works in society with exercises on how to act for a more just society. Illustrated.