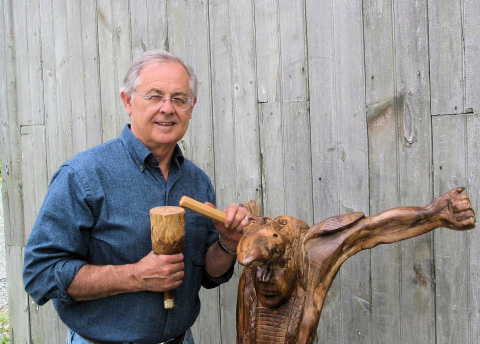 "Creativity requires more than words to express the myterious depths of joy and sorrow in human experience. Words alone can't say what we feel about love, loss, death, wonder, and astonishment. I sculpt to express what I feel when words cannot say it. My sculptures are figurative and abstract ways of communicating about the meaning of human experience."
-- Charles McCollough
---
New in our website!
NEW! 2016 Video: Image and Faith: The Art of Charles McCollough
See the new section in Clay Sculpture called "Sayings: Non-violent Conflict Resolution."
The biblical images that were in the Miscellaneous clay section have been moved to a new section called "Other Biblical."
We have also added many new images in all sculpture categories.
Last, but not least, please read the wonderful reviews for Charles' recent Parables Class in Belfast and for Charles' newest book, "The Non-violent Radical: Seeing and Living the Wisdom of Jesus."